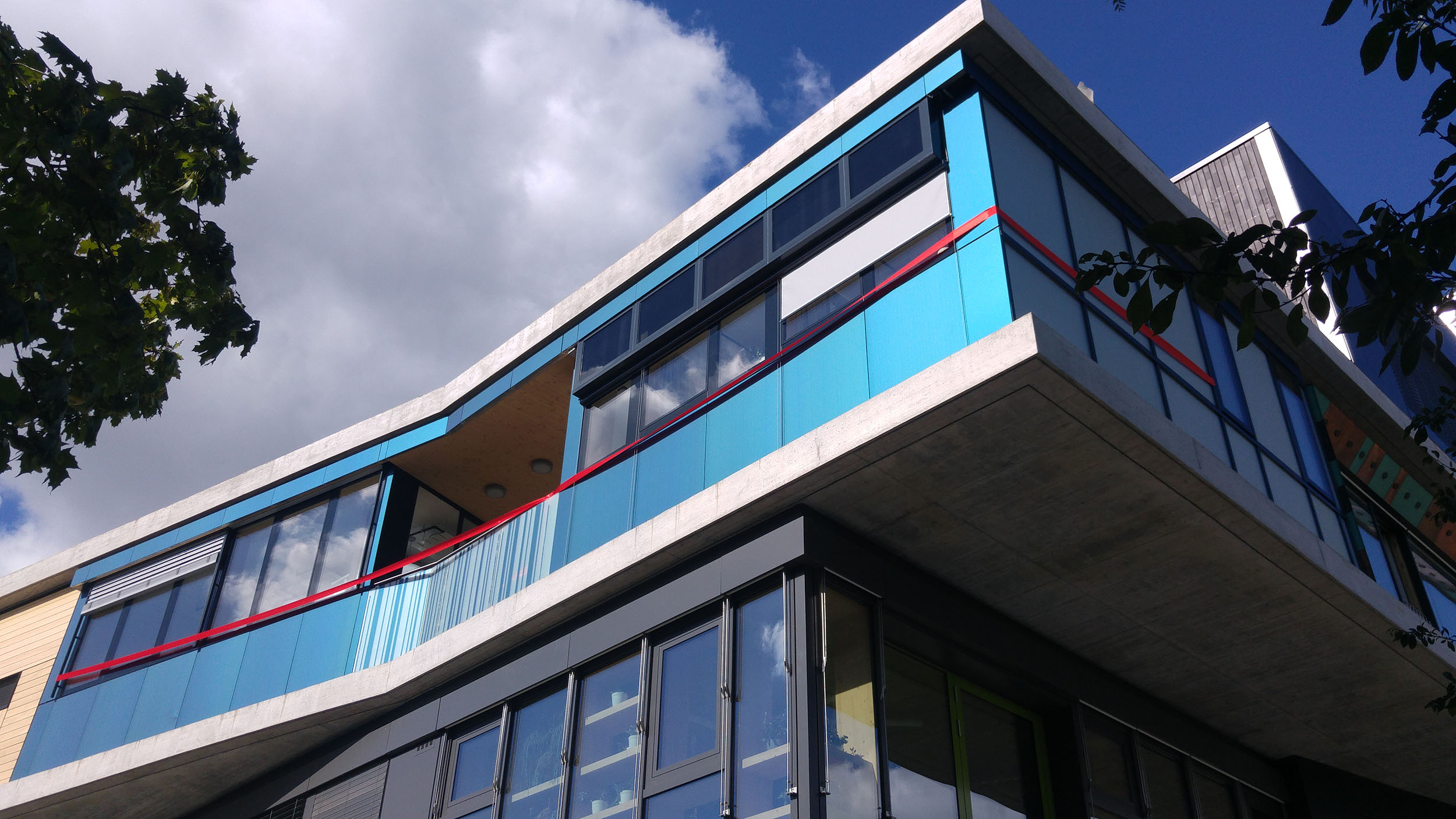 NEST (Next Evolution in Sustainable Building Technologies) partnered with EPFL and developed the SolAce building, incorporating a stunning Kromatix™ BIPV facade. SolAce is located at the EMPA campus in Dübendorf, Switzerland.
At SolAce multi functional facade technologies are implemented to achieve an energy positive and low carbon combined working and living space.
Kromatix™ is used for PV modules and solar thermal collectors, Kromatix™ is a highly transmittant nano-coating technology. This allows for minimal absorption and very little energy loss and will lead to a positive energy balance over the whole year for the unit through the production of solar electricity and domestic hot water.
The Kromatix™ by SwissINSO panels for the SolAce projects are manufactured by Antec and installed by Solstis.