Copenhagen International School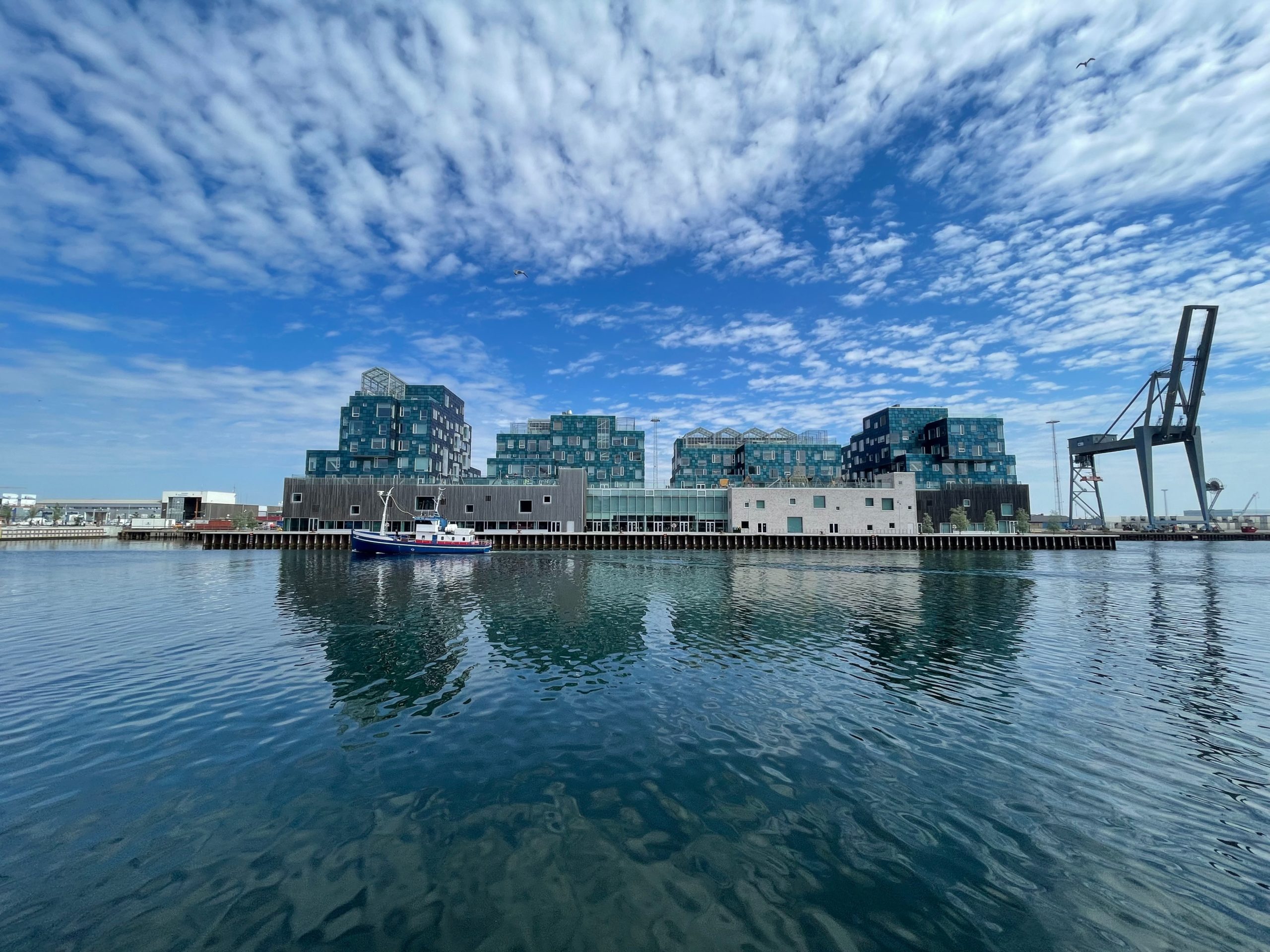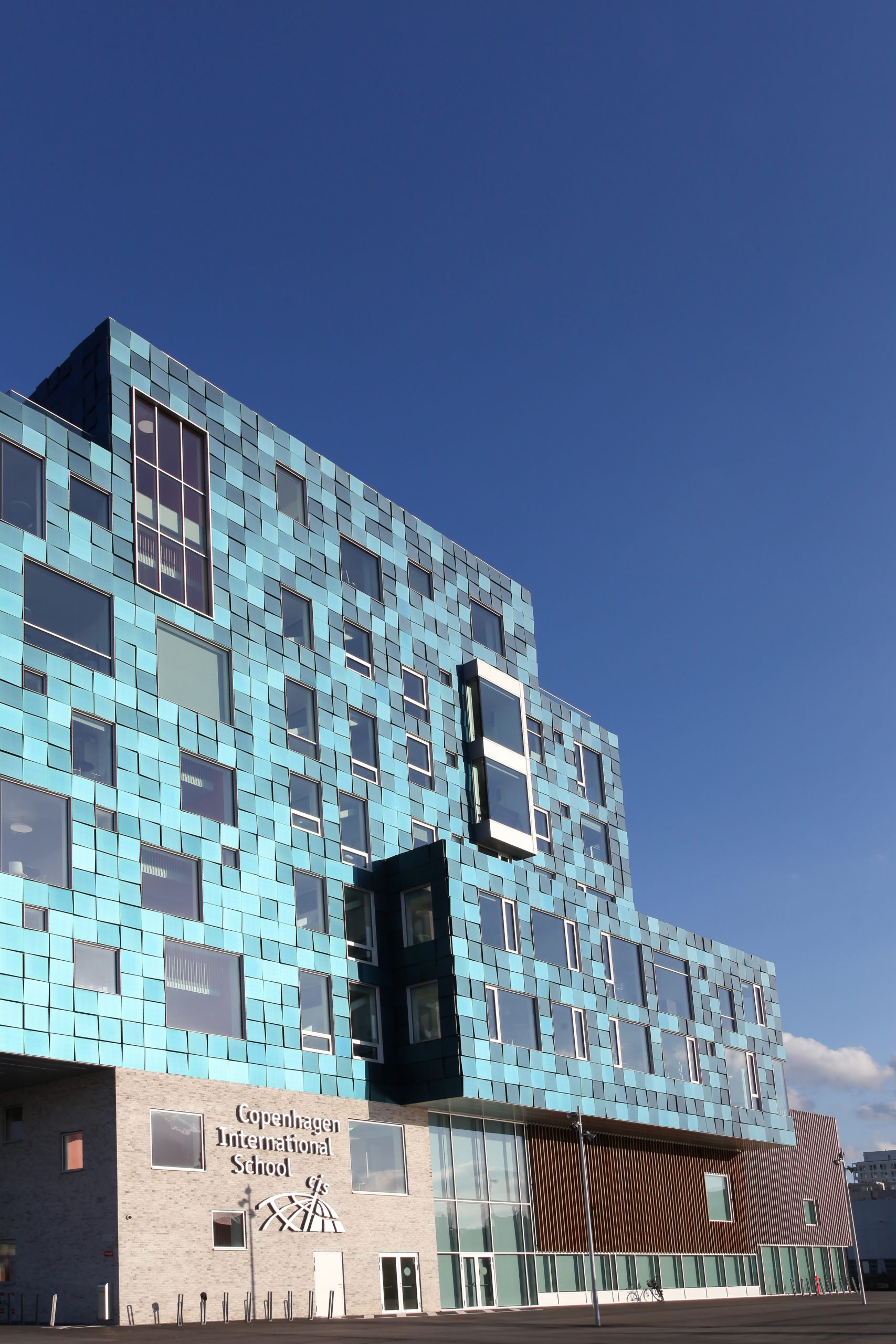 The Copenhagen International School's (CIS) new building is covered by approximately 12,000 solar panels (6,048 sqm) using Kromatix™ blue-green solar glass, integrating the building and the surrounding ocean. It is one of the largest building-integrated solar power plants in the world.
The 12,000 colored solar panels, produced in collaboration with Solvis and  designed and installed by SolarLAB, really make CIS's new building stand out. The 0.72 x 0.70 meter panels are linked in series of 6 and completely cover the building meeting over half of the school's expected energy needs. 
The Danish architecture firm C F Møller has won the 2017 Iconic Awards in the category for 'Architecture with distinction' for their design of the new CIS. The Iconic Awards is a recognized international competition for architects, designers, and the building and industrial sectors that recognizes visionary architecture, innovative products and sustainable communication within five main categories.
Awards
ICONIC Award – Architecture, 2017

Blueprint Award finalist, Best Public Use Project (Private Funding), 2017

Årets Byggeri – hædrende omtale, 2017 (Building of the Year, Honorary Mention)

Civic Trust Award – Commendation, 2017

European Architecture Award – Urban Development, finalist, 2017

Regional winner (Best in Europe), WAN Education Award, 2017

Building Integrated Solar Technology – 2nd prize, 2017

Active House Award, overall winner 2018

The Architecture MasterPrize for Educational Architecture 2018
Location: Copenhagen, Denmark
Kromatix™ Glass: Blue Green
Surface Area: 6,048 sqm / 65,100 sq/ft
Installed capacity: 720 kWp 

Kromatix™ SA
Route de la Maillarde 5
1680 Romont – Switzerland

Phone: +41 26 652 80 83

Follow us on social media: